ARCHITECTURAL
This image is a montage of our ILO linear module formed into a square and our quirkily named PLAIN luminaire designed by the highly acclaimed Swedish designer Kai Piippo.
As soon as one hears the word "architectural" to describe a light the instinct is to assume that the word "expensive" will follow fast thereafter. With Mandarin this is not the case. Owing to our practically unique position in the LED sector we provide beautifully crafted products with leading edge technology at a sensible ticket.
Architects and designers are tough to please. Not only do they demand the very best products but also they already know most of the leading suppliers. Although a relatively young company, over the last few years we have been able to convince many of them to trust us and our lights. This is why aesthetic design and technical excellence are the twin drivers behind every product we provide. Ultra low glare, chromaticity, consistency, circadian rhythm, the Macadam ellipse; this is the lexicon of our engineers. One of our most recent initiatives is to incorporate SunLike LEDs, co-developed by Seoul Semiconductor and Toshiba Materials in our new SPECTRA models in order to reproduce as closely as possible a natural sunlight effect.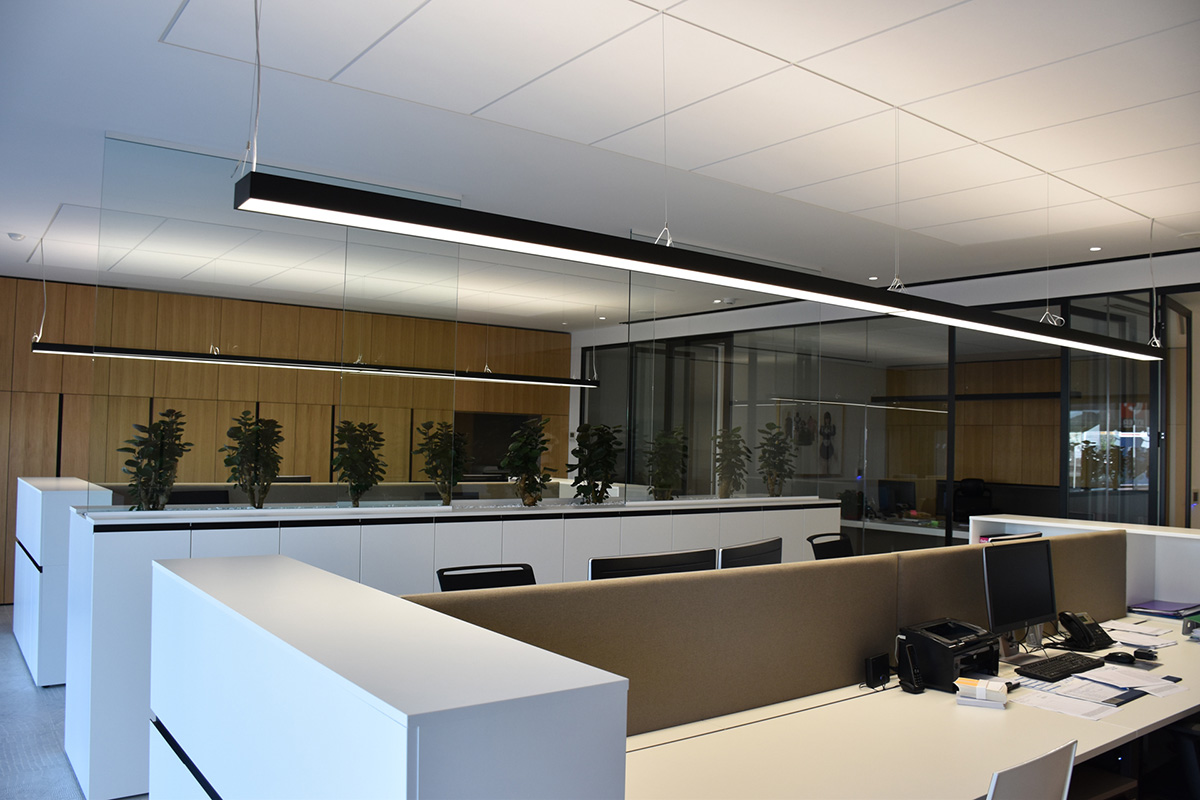 SCIENTIFIC
The above image is of our 3 metre KYRA unit incorporating a down and up-light feature for a truly homogenised light balance.
To misquote Gertrude Stein, a light is a light is a light. Except it isn't. Think of a book. What is it, exactly? Clustered and bound paper with ink on it. True enough, if you don't speak the language in which it is written. But if you do it is so much more, a reference manual, an educational aid, a window onto another world. And now, what is a light? A vision assistant? A security device? Maybe. But the right light is a therapist, a cheer leader, a doctor, a friend. There has been intense study over the last few years of the importance of healthy circadian rhythms in a person's performance. It is becoming increasingly accepted that the considered use of a light source's colour temperature can contribute to an improved sense of well-being. Our lights are equipped with ultra low glare lenses to reduce eye strain. Our Tunable White lights have a colour changing option; you can set them to cool white in the morning for increased stimulation and attention, you can boost the whiteness further for extra focus on specific tasks and you can turn them to warm in the afternoon and winter evenings to de-stress, relax and smooth out those hard corporate edges so that people just…feel better. The latest research suggests that gentle exposure to warm white LED lighting in the evening is more conducive or, at the very least, less deleterious, to restful sleep. Historical research informs us that restful sleep is probably the key factor in a productive following day.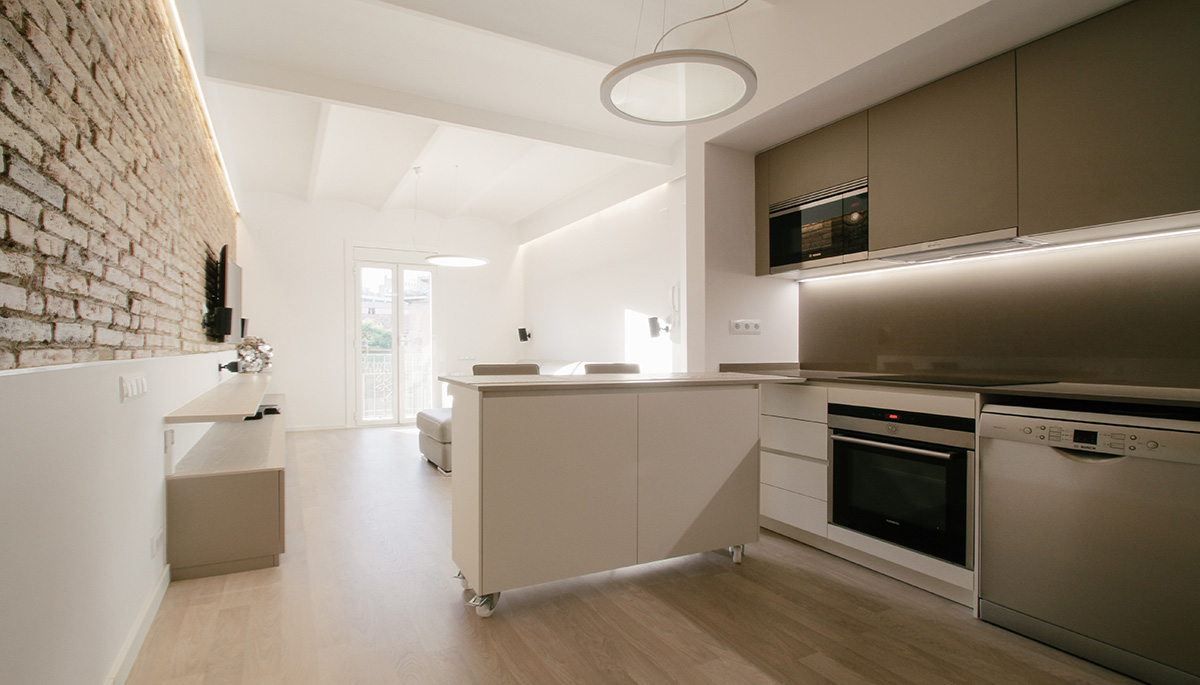 INTUITIVE
This picture shows two of our EOS "invisible light" circular luminaires. With DALI certified controls in all of our units, procedures and protocols for integration, installation and option setting are easily effected.
Our luminaires are highly responsive to movement and light levels, both natural and from source, in order to minimise the time that they are lit and so reducing the energy consumed. There is a range of settings for distance with individual or multiple device control. Units are equipped with sensors to maximise daylight harvesting, to switch on and off as prescribed by the user or central policy or to dim to a mid point.
Once the parameters have been set, the superb build quality and great reliability of the units will ensure years of immediate and sensitive response, lighting rooms when required, providing protection from injury and intrusion, while responsibly minimising energy consumption. Should a change of use to a space be required or desirable, re-programming is simple. Whichever luminaires you choose, they will ensure that your receptions, offices, corridors, lecture halls, meeting rooms, boardrooms, catering areas, back of house areas, warehouses, bedrooms or indeed anywhere you decide to fit them look their absolute best so that you can focus on…..whatever it is you do.