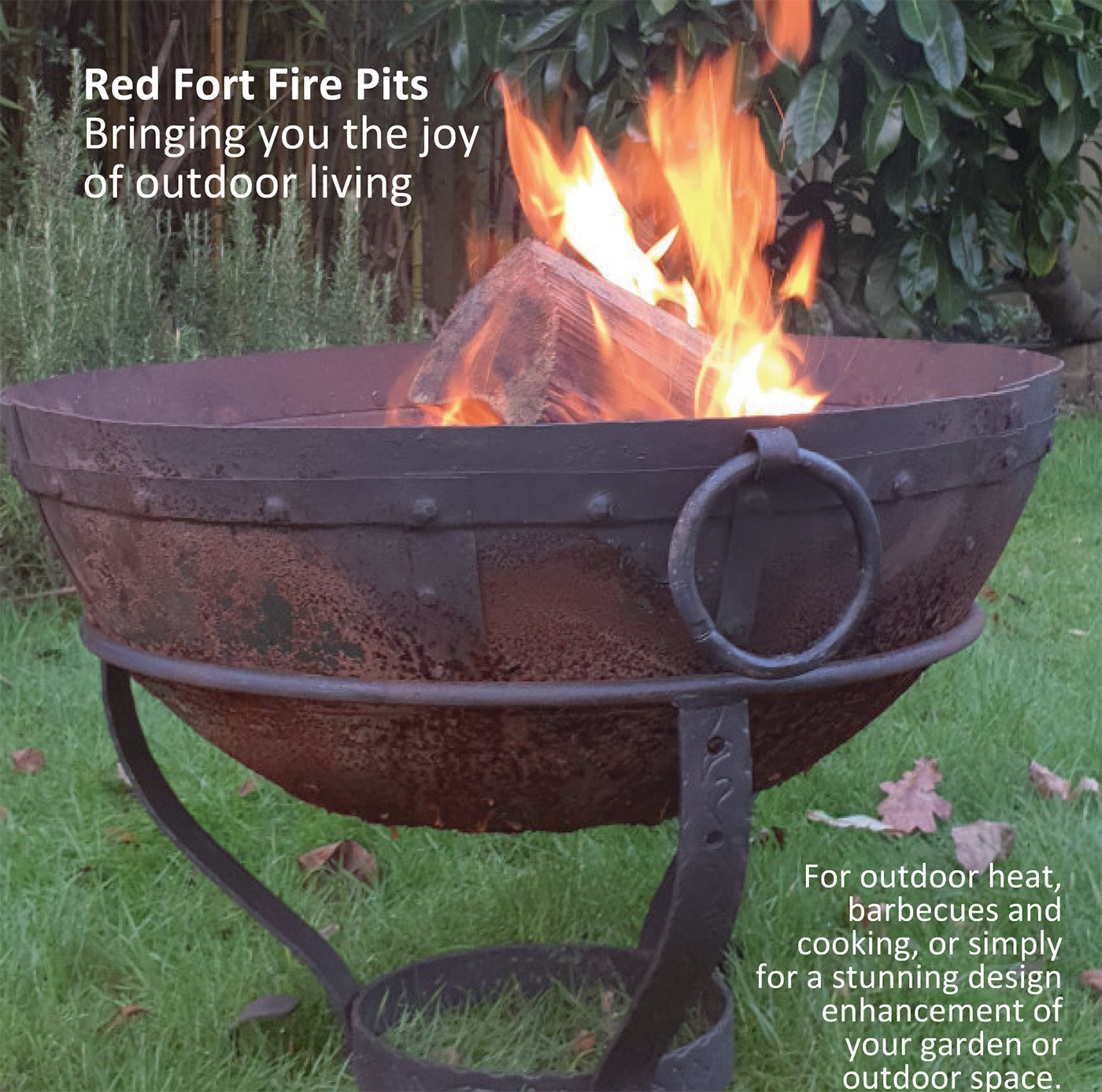 RED FORT FIRE PITS
Red Fort fire pits have been designed, above all else, to revive the joy of outdoor living. With the increasing emphasis on the benefits of fresh air and open spaces there has never been a better time to have one of your own for you and the whole family to enjoy. Every Red Fort fire pit is a perfect and elegant addition to a garden or decking area.
Red Fort Fire Pits, originating from "Karahi" pan culture, have been developed from traditional Bedouin designs to create a beautifully rustic and elegant suite of products. The circular Karahi pan, customarily used in oriental cuisine is natively sources from the generations old "Food Street" in Lahore, Pakistan. With a template used for decades in both urban and rural environments, the Karahi model has been gently redesigned for a global market by our manufacturers in harmonic partnership with our own creative designers.
The Fire Pits are set on a range of patterned, precision crafted stand designs, subtly moulding traditional motifs with contemporary elegance, resulting in a true East meets West aesthetic experience. They can be used for outdoor heat, barbecues and cookery or simply for decor purposes.
While brass and copper workmanship from rural Pakistan has been globally recognised the be the finest quality for many decades in cultural and commercial art, wrought-iron work is also indigenous to the region. Our skillful artisan, with generations of family experience, have displayed their versatility and appreciation of modern design, while maintaining their historical sub-continental traditions.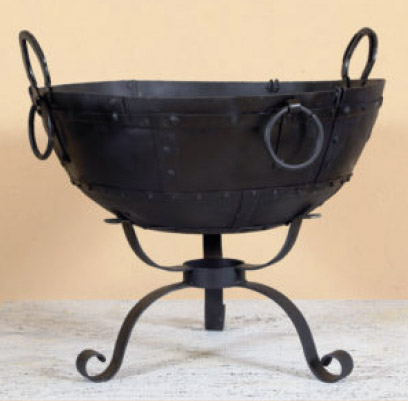 Emanate Rotatable
Ideal for use not only as a classic fire pit but also for the keen barbecue chef, the stand can be rotated through 360 degrees to give easy access to whatever you are cooking and ensuring that foods that cook at different speeds are all ready to eat just when you want them.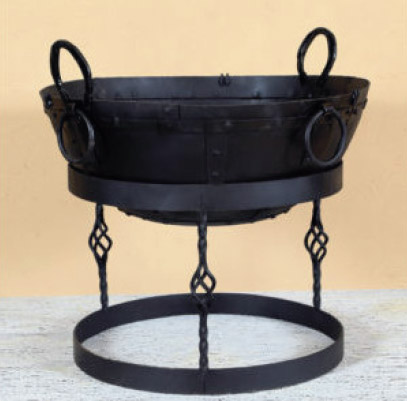 Laced
With its beautifully crafted supporting structure, the laced unit is a very elegant addition to your outdoor space.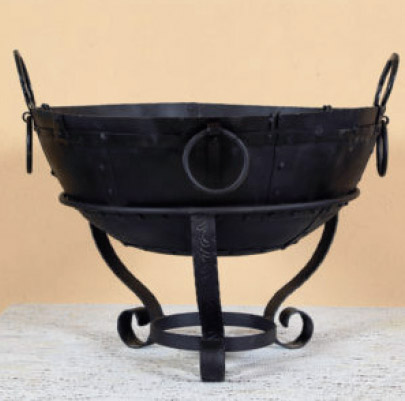 Kangana
With its "Aladdin's Slippers" supports, this stand combines style and robustness for those who truly embrace outdoor living and intend to use their fire pit frequently.
Pyramid
An art-deco style stand, the Pyramid adds a touch of twenties retro chic to your garden or decking, with useful cross struts on which to hang cooking utensils.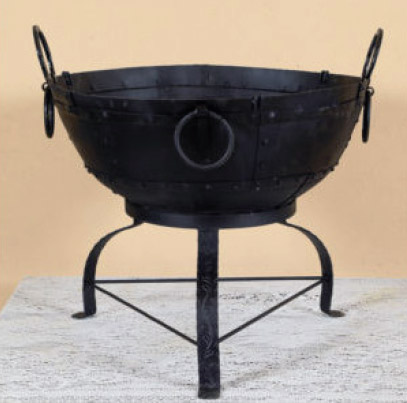 Motif
The lightest in weight of the range, the Motif is a great option for those whose space is perhaps more limited but whose determination to enjoy an outdoor fire pit burns brightly.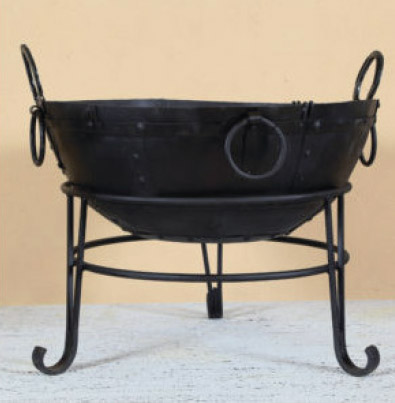 Wheeled
As the name suggests, this stand has a very useful wheel, making for easy transportation and manoevering. An excellent choice for the corporate client who may need to use the stand in more than one location.